Meet our team at Royal Oak Pediatrics!
Please take a few moments to learn about our skilled practitioners & friendly, nurturing staff.
At Royal Oak Pediatrics, we consider it both a great joy and responsibility to care for children. Most of us are parents ourselves, so we strive to be understanding and available to the families we are privileged to serve. We are honored that you have chosen us as your child's primary medical provider and are confident that you will be pleased with the quality of care and service that we can provide you and your family.
A vital part of our service to children begins with our outstanding staff who works hard to manage and maintain a professional, caring and supportive environment for our patients in a timely manner. Our doctors are lifelong learners. Not only have they received advanced medical training in pediatrics, they continually pursue ongoing education to stay abreast of the latest in child health care.
Your child's health is as important to us as it is to you. We look forward to providing you with excellent medical care your child deserves.
---
Dr. Anita Henley
Pediatrician in Marion, VA
Royal Oak Pediatrics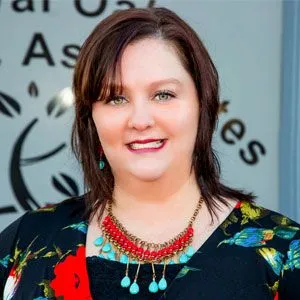 Dr. Anita Henley attended Florida State University in her hometown of Tallahassee, Florida to earn her undergraduate degree in Biology. She then went on to complete medical school at West Virginia School of Osteopathic Medicine , where she met her husband, Mark Henley. She then completed her pediatric residency in Charleston, West Virginia. After completing residency, Dr. Henley and her husband moved back to his hometown area to practice. Her husband is an Emergency Room Physician who works at both Smyth and Wythe County's Hospitals. They have two children, a boy and a girl. In their spare time, they enjoy running a small farm with one dog, 5 horses, and several cattle. In addition to this, they like exploring the trails of the local national forests on horseback. She enjoys lactation counseling as well.
---
Rebecca Ewald, CPNP
Pediatric Nurse Practitioner in Marion, VA
Royal Oak Pediatrics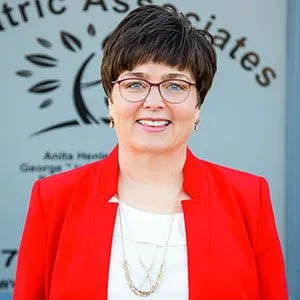 Rebecca Ewald attended Roanoke Memorial Hospital School of Professional Nursing to earn her nursing degree. She worked at Smyth County Community Hospital and then at Smyth County Health Department as the WIC Nurse. Becky worked for the Smyth County School Board as the Coordinator of School Health Services. After completing both her Bachelor's and her Pediatric Nurse Practioner's degrees at Old Dominion University, she joined Marion Pediatrics and enjoyed providing medical services there for 9 years. She and Dr. Henley started Royal Oak Pediatrics in 2012. Becky loves caring for her patients and their families. Her husband, Clay, also enjoys working with children through his job as a teacher at the Smyth County Alternative Education Program. They have two children and four grandchildren. They enjoy working in their yard, traveling, and spending time with their large families. Becky's special interests include adolescent, neonatal care, and wound care. She enjoys lactation counseling as well.
---
See our ad on www.thehall.net